Boy With Cat
A downloadable game for Windows, macOS, and Linux
A cat's inquisitive look interferes with the pleasurable sensations of a boy while masturbating.

A game based on the short film Boy With Cat (1966) from Donald Richie.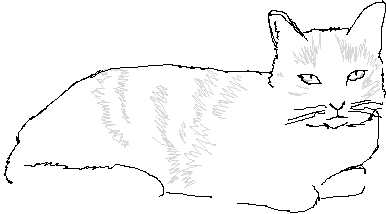 A game by xiri

Special thanks for the support of Queer Games Bundle
for making the development of this game possible.
Download
Click download now to get access to the following files:
BoyWithCat(Windows).rar
104 MB
BoyWithCat(Mac).zip
123 MB
Boy With Cat (Linux).rar
104 MB
Comments
Log in with itch.io to leave a comment.
Hi, would you ever consider a web or linux version? It looks interesting but I couldn't get it to run

Hi, Luke! I uploaded a new Linux version, let me know if it works :)
wow i didn't expect this game would stay in my head for two months! i love how the experience shifts once you watch the original short film.
i can't wait to see your next game! <3
oh oh! thank u so much riley! if u liked the short, please check his other shorts Dead Youth (1967) or Cybele (1968), they're great!
Do you have a guide for getting different endings? I played with it a few minutes but I wasn't sure if there was more to it or not.


Either way, it was a really beautiful and fun game. I wish this were in a physical art space somewhere.

Thank you so much Taylor!
There's two endings, one you get when from pressing the space bar two times when the cat is watching you (Scratch ending) and the other one you get from draining all the way down the stamina bar (Clouds ending). Sometimes it's easy, sometimes it's not, it all depends how the cat is feeling that day.

Again, thank you for the support, it push me to start learning Unity again!